Calgary Vacation Packages
Cheap Flights from Calgary
Thousands of hotels to search from
Red Hot Destination
Calgary to California Flights and Vacations to California are on sale now for the Spring & Summer 2014 season. California, of course has no shortage of world famous regions and cities like Hollywood, greater Los Angeles, San Diego and spa haven – Palm Springs in the California desert.
San Francisco is one of the most visited cities in the world and is deserving of the hype it receives from travellers worldwide. San Francisco's weather is as famous as its history. The summers here are warm but never uncomfortably muggy and the beautiful weather continues long into Autumn. When you arrive, jump onto one of San Fran's famous cable cars to the top of Lombard Street and zigzag through the world's most winding road to get to some great shopping and adventurous eating in.
In my opinion the best tourist attractions of San Francisco are actually the experiences. To behold the sites of San Francisco, you have to TRAVEL through the Golden Gate Bridge, you spend your day in Haight-Ashbury or the Castro. The beauty of being a tourist in San Francisco is that you may find yourself getting swept away in the nostalgia of some of the country's most famous history and civil rights' movements that initiated there.
My recipe for the perfect San Francisco day consists of spending the morning on Alcatraz Island (now a National Park), which is as eerie and interesting as you would imagine. Cap your afternoon off at Fisherman's Wharf where you can say hello to the seals at Pier 39, eat the freshest seafood in the city and shop at Ghirardelli Square. Search for your summer and Fall Vacation packages to San Francisco,a San Francisco Hotel Deal or a San Francisco round trip Flight from Calgary at Redtag.ca .
Calgary

Travel Guide and Information
Cruise to destinations around the world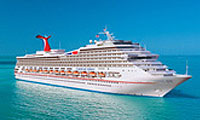 Carnival Cruise Lines
Carnival Glory
November 29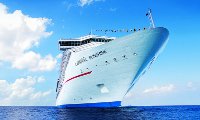 Carnival Cruise Lines
Carnival Sunshine
November 8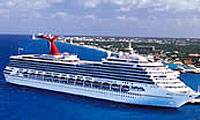 Carnival Cruise Lines
Carnival Liberty
April 12
Find it Here
Vacation Packages
Cheap Flights
Build Your Own
European Packages