Edmonton Vacation Packages
Cheap Flights from Edmonton
Use our search engine to find the best prices on flights to this destination.
Thousands of hotels to search from
Red Hot Destination
As you're planning your 2013 Spring Vacation, consider the beautiful northern coast of Jamaica, specifically; Ocho Rios. Red Tag has many vacation specials on sale now for Ocho Rios – a place many consider to be the first area where Christopher Columbus touched land in the "new world". If something a little more laid back is what you're after this winter, then Runaway Bay may just be the spot for you.
Runaway Bay is removed from crowded beaches and raucous nightlife scenes. It's a subdued place offering relaxation for travellers who put R & R at the top of their vacation to-do list. The beaches are pristine and the water is the clearest azure seas the Caribbean can offer. Sit back and enjoy some amazing Runaway Bay Hotels & Resorts such as the Gran Bahia Principe Jamaica and the Royal Decameron Club Caribbean...
Cruise to destinations around the world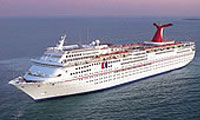 Carnival Cruise Lines
Carnival Imagination
June 17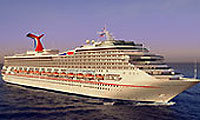 Carnival Cruise Lines
Carnival Valor
June 30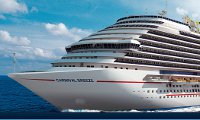 Carnival Cruise Lines
Carnival Breeze
October 12
Find it Here
Vacation Packages
Cheap Flights
Build Your Own
European Packages