Montreal Vacation Packages
Cheap Flights from Montreal
Thousands of hotels to search from
Red Hot Destination
Ahh the city of lights. Paris, although the capital and the largest metropolis in France, it is relatively petite compared to other European capitals. This benefits the visitor greatly as most major landmarks are held within walking distance of each other. The river Seine only heightens the immeasurable beauty as it winds itself around famous landmarks such as the Champs Elysees and the Arc de Triomphe off of the Rive Droite (right bank of the Seine). It is impossible to imagine the world's most famous skyline without the Eiffel tower which sits on top of the Rive Gauche (left bank or south side of the Seine) which also slices this stunning city in half.
Although Paris enjoys some of the world's greatest museums, the Louvre for instance and incredible, neo-classical architecture such as the cathedral of Notre Dame, there is more than incredible history to absorb. Indulge your senses with exceptional Parisian cuisine in 5 star restaurants or in little cafés hidden in alleyways. Try the world famous shopping, trip the night away in one of Europe's top nightclubs or take a dreamy evening stroll along the Seine. The romantic allure of Paris is legendary and every year millions of visitors discover why. At Redtag.ca we have your cheap flights to Paris and hotel + flight packages to belle Paris and great vacation packages all over France, so you can discover the magic right now.
Cruise to destinations around the world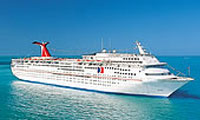 Carnival Cruise Lines
Carnival Ecstasy
January 9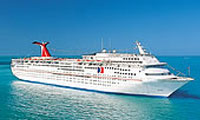 Carnival Cruise Lines
Carnival Ecstasy
October 6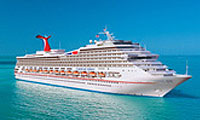 Carnival Cruise Lines
Carnival Glory
January 24
Find it Here
Vacation Packages
Cheap Flights
Build Your Own
European Packages
Burlington

Vacation Packages
Use our search engine to find the best prices on vacation packages for your destination.
Travel Deals