Toronto Vacation Packages
Cheap Flights from Toronto
Thousands of hotels to search from
Red Hot Destination
We've all heard how wonderful it is to get a taste of the European life when you can. If you particularly love exquisite food, wines and art, then you owe it to yourself to visit France, Italy and Spain or all three in one trip! You could do conventional Europe sightseeing excursions and tour Paris, Rome or Barcelona and all the Louvres, Colosseums and Sagrada Famílias your heart desires - which of course would in itself make for a very fulfilling cultural experience.
If you're in the mood for a European vacation at a relaxed pace, where the main objective is to sit under a tree in the park with a picnic basket full of brie, a baguette and a bottle of red, then try settling in Aix en Provence, Bordeaux, Sorrento, Agropoli or the south of Spain. Relax and try on a different lifestyle with Redtag.ca.
Find it Here
Vacation Packages
Cheap Flights
Build Your Own
European Packages
Buffalo

Vacation Packages
Use our search engine to find the best prices on vacation packages for your destination.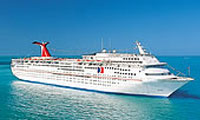 Carnival Cruise Lines
Carnival Ecstasy
January 9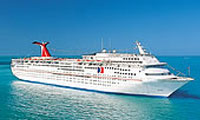 Carnival Cruise Lines
Carnival Ecstasy
October 6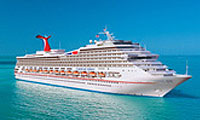 Carnival Cruise Lines
Carnival Glory
January 24