Vancouver Vacation Packages
Cheap Flights from Vancouver
Use our search engine to find the best prices on flights to this destination.
Thousands of hotels to search from
Red Hot Destination
The commonwealth of Bahamas is made up of 3,000 islands, islets and cays. Bahamas, famous for Christopher Columbus' first landing in the "new world" in 1492, is more than a historical landmark. It's now known for its beautiful scenery, powdery soft beaches and a few luxurious resorts such as The Atlantis Cove and The Reef Atlantis located on neighbouring Paradise Island.
This collection of islands sits on the calm Caribbean waters, just south of Florida and right above Cuba. On the island of New Providence sits Bahamas' capital: Nassau. Here you'll find no shortage of things to do. The clear and calm waters are perfect for diving and exploring the island's breathtakingly, intricate reef system. Sailing is very popular here and while you're at it try your hand at deep sea fishing as many size records have been broken right there off Bahaman shores.
Check out more on Nassau with Bahamas Vacations, Nassau flights, Resorts and boutique hotels in Nassau as well as the resorts of Paradise Island. Use our search engine to find more Bahamas vacations to Freeport and Great Exuma and specials on some geat Winter Caribbean Vacations.
Cruise to destinations around the world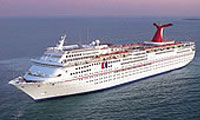 Carnival Cruise Lines
Carnival Imagination
June 17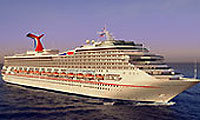 Carnival Cruise Lines
Carnival Valor
June 30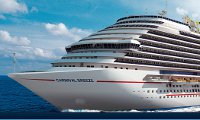 Carnival Cruise Lines
Carnival Breeze
October 12
Find it Here
Vacation Packages
Cheap Flights
Build Your Own
European Packages