Win your Group Vacation
If you are looking to book and plan the ultimate getaway for a large party of 10 or more adults – we have got you covered. Whether you are planning a destination wedding, conference abroad, a reading week getaway, bachelor / bachelorette party, or a just a trip with your friends, redtag.ca can provide you with the best rates to help plan your perfect trip.
Plus, if you book any group vacation with 10 or more adults before August 31, 2018 – you have the chance to win back the cost your trip! All you have to do is fill out the online quote inquiry form, then book and your group could be the lucky winner of a paid group getaway, up to $25,000!
Call us today to plan your perfect group trip.
Toll Free:1-866-219-3824 or locally at (289) 777-2131
Say "I do" in a tropical paradise surrounded by your family and friends. Plan your destination wedding with redtag.ca and receive the best rates, along with your own free wedding website. We have the expertise and advice so you can have your dream wedding in the destination of your choice.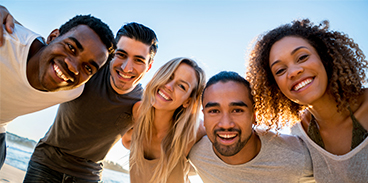 Take a break from the books and head to the beach! Whether it is lounging in the sun or partying until the sun rises – we have the incredible deals on spring break / reading week getaways for you and your classmates.
Before the big day, celebrate with the girls or guys by taking a trip. We offer planning expertise and competitive rates so your wedding party can have an epic escape before the bride and groom say "I do."
Do you have a big family that is looking for a unique get together? We can plan the ultimate family reunion in a fun destination. Spend time with your loved ones in a beautiful setting. Relax in a stress-free environment knowing we can take care of all the details!
Whether it is a health & wellness retreat or an adventurous journey, we offer fantastic group getaways based on your interests! With fantastic rates and a wide variety of destinations and resorts, our team has you covered.
From conferences and corporate retreats to incentive vacations for your clients, we offer services to help plan your corporate travel. No matter the size of your organization, we can provide competitive rates for your next business trip and offer unique stays for VIP clientele.
What are the ages of the children at time of travel departure?
What are the ages of the children at time of travel departure?